The Seasons Spa and Salon has built an excellent reputation on result driven services in a beautiful and nurturing environment. If we ever fail to meet your expectations please let us know. We value and appreciate you as a guest and will take the best care of your referral needs.
Each technician manages their own schedule. Please call the spa and salon to make an appointment or book online (if applicable).
Michele Tracer
Designation: Aesthetician and Owner | Tuesday-Thursday By Appointment Only | 541-554-6703 (txt and phone)
God has truly blessed me with the opportunity to have opened The Seasons Spa and Salon with such a wonderful and caring group of professionals. We are all so truly passionate about what we do and how we do it. I feel in this industry the word pampered is associated with a Spa and it is my mission to change that to the word nurtured! I feel pampered is associated with something that you do on an occasion but nurtured is something that we need as a regular part of our lives. I have been an aesthetician and working here in Eugene for over 20 years. Everything that is done from the time you walk into the Spa till the moment you float out is done with purpose and experience. From the transition that I take you on from entering the spa leaving your busy life to be nurtured in my hands and educated with exquisitely results driven products. I can't wait to care for your needs. I live by the golden rule do to others as you want done to you! I've thought of that with everything I do. With my relationships with my guests at the spa to my coworkers to friends and acquaintances and most of all with my family. I am blessed with a wonderful and very supportive husband who is a very active and loving father to our four children. He truly makes me a better person! With our busy lives we love waking up first thing in the morning and just enjoying some alone time. Giving each other 100% of our attention. It's a great way to start our day. We also love our Sunday mornings with Rick Steve's as he takes us to Europe. The Spa is in a house that was built in 1936 and it was so fun for me to decorate the Spa and Salon. I truly believe God puts people in our lives for a reason and I can't wait to meet you. Warmly, Michele
Leah Potter
Designation: Natural Nail Therapist | Tuesday-Friday 11:15-6:30 By Appointment Only
I love what I do and care about how I do it! My emphasis is not only to take care of your hands and feet, I want you to feel relaxed, restored, and rejuvenated when you leave a treatment with me. I care about the products I use and your overall well being. I believe everyone deserves quality customer service and an atmosphere that reflects relaxation. I consider it an honor to be a part of your day and take care of your needs.
Darci Norton
Designation: Natural Nail Therapist | Tuesday-Thursday 8:45-6:30 By Appointment Only | (541) 206-4314
As your nail therapist, it is my goal to improve the health of your nails, relax you from head to toe, and rejuvenate your soul. With over 15 years in the beauty business, I not only want to provide a service but an experience. I look forward to meeting you and your nail care needs.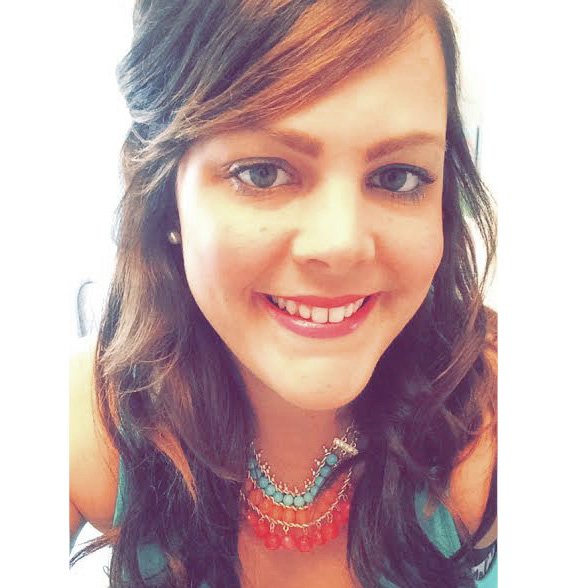 Cassie West
Designation: Stylist | Tuesday-Friday By Appointment Only | 541-844-6038
My name is Cassie West and I have been doing hair for 9 years. I received extensive color training at the Aveda Institute in Portland where I lived for 3 years. I was born and raised in Eugene and am now happy to call Springfield home. I just bought my first home last December where I live with my two dogs, Chef and Petie. In my spare time I like to cook and entertain and have been busy settling into my new home. When it comes to being behind the chair, I like to start each appointment with a thorough consultation. It is my goal to make sure my guests leave confident and satisfied with their service. I am excited and honored to have the opportunity to meet you and take care of your needs.
Gwynne McLaughlin
Designation: Stylist | Monday-Saturday By Appointment Only | 541-335-1170
Hi, My name is Gwynne, and I have been a hairstylist for 30 years, specializing in custom cuts and color. I love what I do and am grateful for the opportunity to be creative in the process of enabling one to look their best. I am so happy to be a member of this team of wonderful beauty practitioners, in this beautiful, nurturing spa and salon. I love how special my guests feel!
I am originally from San Diego, where I worked in salons, on television shows, and was a freelance hair and MUA for print and video. I've been in Eugene for 10 years now, and love it!
In my spare time I enjoy Yoga, Art, music, skiing, scuba and travel.
Jenny Brawner
Designation: Esthetician, Lash Specialist, Make Up Artist | Tuesday-Thursday 9 to 6 & Friday 10 to 3 By Appointment | (503) 860-9071
Hello, my name is Jenny Brawner. I have been an accomplished makeup artist for 17 years, and further pursued my passion by obtaining a license in esthetics 9 years ago. In my career, I have specialized in various facets of the beauty industry, including an expertise in skin care, eyelash extensions, waxing/sugaring and makeup application and selection. I pride myself on sharing my knowledge and love for enhancing one's inner beauty. It has long been my philosophy that if you can help someone to feel their best, you can inspire them to be their best self. I strive to create a lovely experience for every client that will leave them feeling renewed and empowered. When I am not busy making the world a more beautiful place, I enjoy spending time with my husband of 14 years and 2 children, hosting a gathering with my closest friends, camping or spending the weekend at the beach. I am thrilled to be the newest member of The Seasons family and look forward to pampering you soon!
Celine Bailey
Designation: Licensed Massage Therapist & Advanced Esthetician | Mon-Sat 10-6 | 541-521-7972 theseasonsspaandsalonceline@gmail.com
Each service is customized to meet your individual needs to achieve your body and or skin care goals. I have hand selected modalities proven to be effective, using organic, holistic skin care and Photorejuvenation light therapy. With proven results for sensitive, aging, pigmentation issue and acneic skin conditions to acheive lasting results. Relieving pain, tension, and reducing stress for great body maintenance with the balance of relief and relaxation. I use a non wax botanical hair removal that is great for all areas of the body. When I bring my clients significant results that are lasting and sometimes life changing, I feel truly rewarded.
I believe if our positive intentions come through our heart, it is transferred through our hand onto those we treat. I always knew I was a healer, I remember as a child walking on all my uncles backs at family gatherings. As a teen I struggled with acne & that lead me to learn for myself so I went to esthetic school. Once I realized it's more than just getting results but such a wonderful aspect of self care which I believe is a strong part of self love and what a beautiful thing to share with the world through my hands. I went to a 2 year massage program at Cape Cod Community College back in my home town. My husband & I moved to Eugene 4 years ago, since we arrived, we have greatly enjoyed all of what this beautiful city & state have to offer & couldn't be happier! I look forward to helping you feel & look your very best, with a tranquil experience every time you walk in the door.
Stacie Lloyd
Designation: Lash Artist, Esthetician, Nail Technician | Monday - Wednesday, Fridays by request - Appointment Only | 541-221-0482 phone or txt
Hello, My name is Stacie and I have been a technician for 14 years. I love what I do! The best part of my work is the people I meet, and get to build relationships with. I love to care for people, and make them feel and look beautiful. I specialize in lashes, waxing, tinting & natural nails. I look forward to meeting you soon!